I mean that the shoulder lifts litturally because of the sideways effect. That is in fact what the shoulder in is for. When the horse moves in shoulder in, he needs to lift the shoulders to be able to make the sideways movement. That is why shoulder in is the mother of all exercises and the way to teach the hind quarters to bend underneath the body.
The base of the neck lifts because the quarters bend. If the topline is developed enough it will appear to grow because of the activated muscles in the top line. The shoulders will lift and become free, because they do no longer carry weight, or need to carry weight. The result might be piaffe or levade or parade rasembler.
In the old days, when Owen was on the forehand, he would spook by means of bucking and running and I would fall of. Now he spooks like this and it is a rather pleasant experience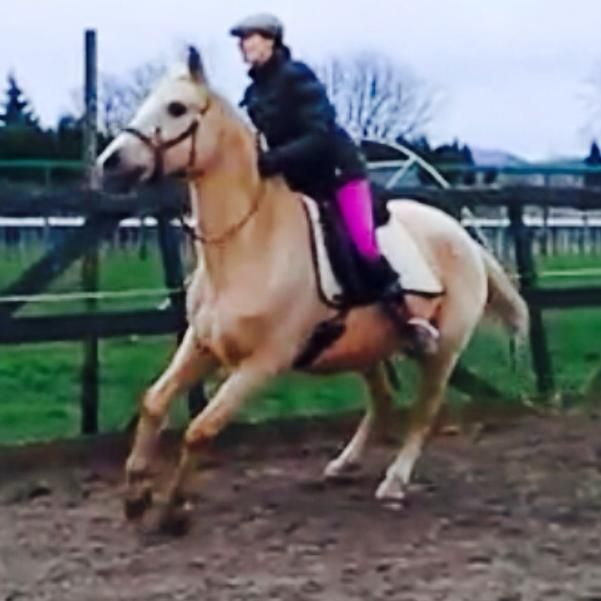 When I ask him to back and then halt before he really backs he quite naturally goes towards parade rasembler: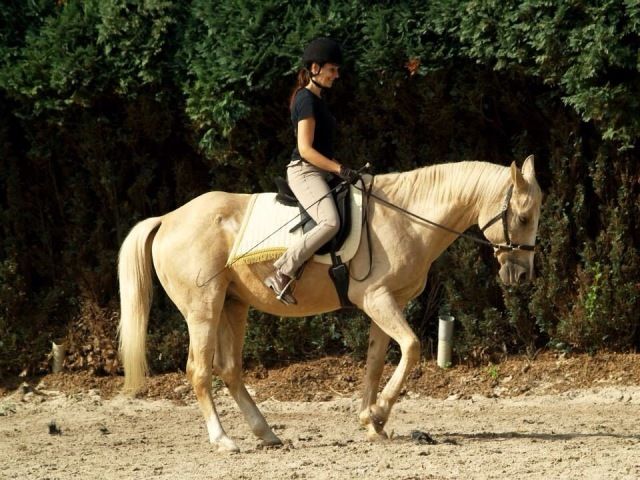 You can see how the bending of the hind quarters results in the lifting of the forehand. To teach the hind quarters to bend and the shoulders to lift, starts with Stellung and Shoulder in. We call it a shoulder lift, when we ask the horse to take the shoulder sideways a little, away from the side of the Stellung. Then the horse lifts the shoulder, because he is not longer able to lean on them. That is why one should always move the shoulders between the reins, never pull on reins to turn the horse, but I do not have to explain that to you, I know. It is just in general for every body interested
also maybe interesting:
http://www.equusuniversalis.com/world/i ... l-ligament
Anyways... not bad for a almost 21 year old horse that was diagnosed with severe artritis amongst other things in 2003, ey?