I've always stuggled to decide on the best shoes for running around the paddock with the horses, so I thought I would see what everyone else uses.
Since we just ride bareback there is no need for smooth soled riding boots so after using paddock boots with laces for a couple of years, I started using these: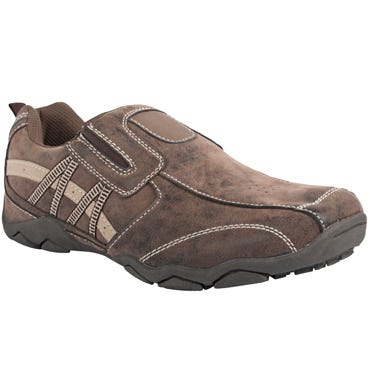 Because they aren't too expensive, they don't have laces (in spring here there are so many grass seeds that the laces just get covered in seeds) and good for running around in. And are fairly tough for those occasional times I get a foot stepped on by accident.
I just go through quite a few pairs in a year because they don't last very long.
Then in when it gets muddy in winter I use gum boots. Zoe uses sandshoes (canvas with with laces, so she can get the horses to untie them.. :P)
I have been thinking whether spending a bit more on something a bit tougher (like hiking shoes?) might last longer.