It's been snowing here in England
- bitterly cold, blocked roads, frozen taps, etc.
.... but the horses love it
:
After a day stuck inside, Finn is delighted to get out..........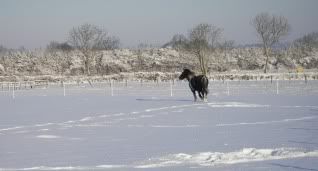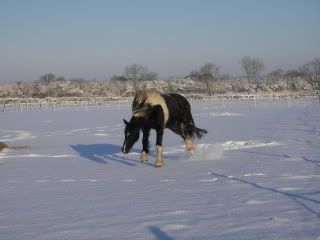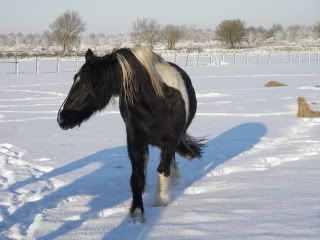 ........have a good roll......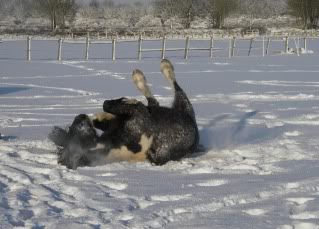 .....and a thorough shake:
Skinney goes out:
Tries to get Bart to play:
Finn joins in:
Then Finn and Bart settle down to their hay.
Hope everyone else in the UK is coping OK with the weather
.