From front to back this is Singi, Tasha, Marlyn and Bokka.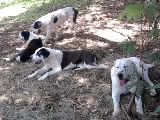 They are Central Asian Shepherd Dogs (sub-specie Alabai)
Singi (white) is 2 years 8 months old, and the other 3 are 18 months old.
They will guard me and my home, and their children will guard my sheep and horses next year.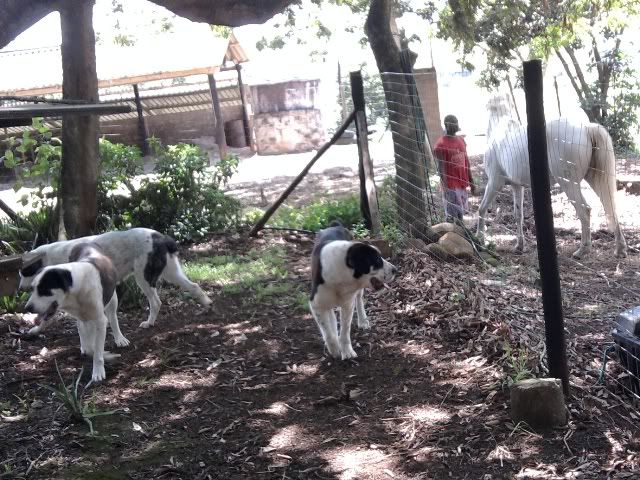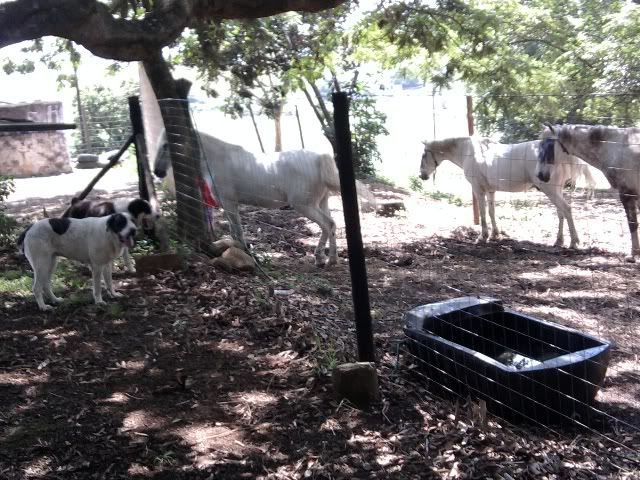 They are BIG BIG BIG dogs - as adults they can go to 80 kg
and they are tough enough to take down a timber-wolf that wants to eat "their" herd.