Yesterday Nelly visited us and while Nora was drawing, we were discussing about drawing - whether it was the end of the world when a drawing did not look nice and whether this should keep you from experimenting altogether. Sometimes Nelly still tends to avoid trying difficult things, saying that she cannot do it anyway. Well, after a while she wanted to try, so here is her first experiment of drawing less carefully (the upper horse is an old drawing by Nora).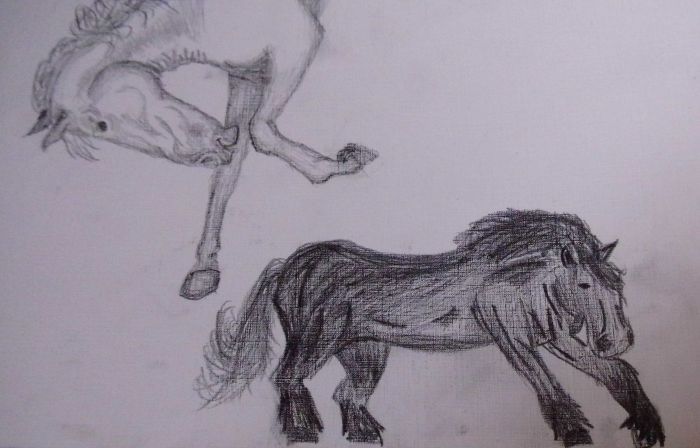 I think it's wonderful, especially how she tried to get movement into the horse.
In the beginning using the pencil more boldly usually makes the drawings all dark, so the next step would be to use the shades of grey in a more differentiated way. Looking forward to our next experiments.