Hi friends, old and unmet. Not sure if this is the right place to post this..
I want to introduce a friend of mine, and ask for a recommendation.
I have had the very very great pleasure to work with an especially intuitive and wise young horse-woman over the last three years.
This is LISA: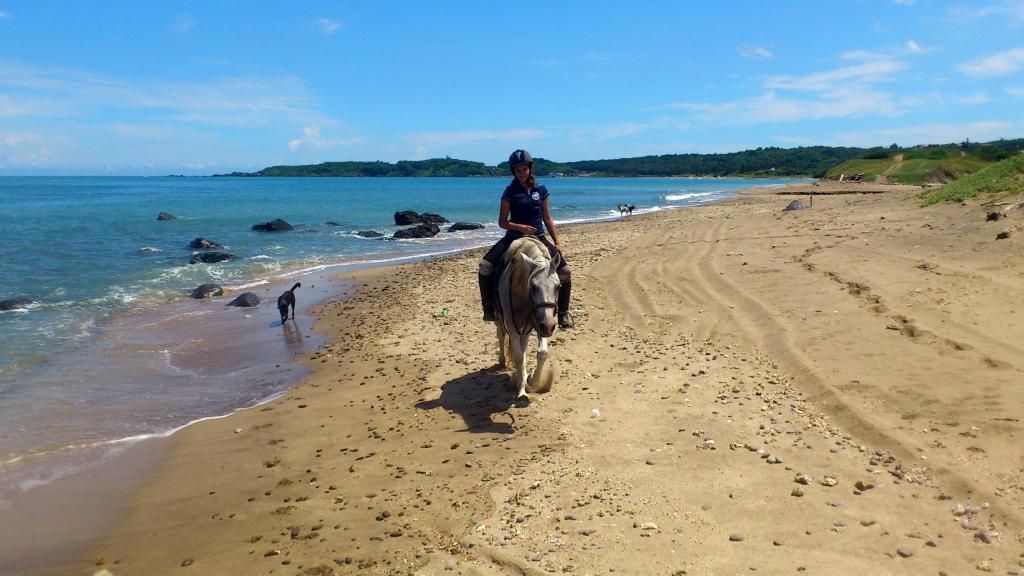 Together we have explored friendships with horses, being in harmony, clicker training, games and wild fun, liberty, intuitive riding... she's learnt to trust me and the horses so much that she had her first ever canter, bareback with her eyes shut, with images of a centaur in her mind to keep her centered. She's now 14. She's become a brilliant soft, and correct little classical rider - a real case of the student surpassing the master.. and in her last rides with me, she "graduated" and achieved collection at walk trot and canter on a loose rein. And still.... she says, riding is wonderful, but she prefers just hanging out with the horses, playing with them, scratching their tails, sitting under their bellies and slapping their flies, and exploring little games with them. She's one of only two people that I've entrusted Sunrise to, and the only one of those two who Sunrise deigns to notice.
I'm so proud of her, and I miss her so much.
She has moved with her parents back to France.
Here's the message I just received from her:
Quote:
Hello Sue,
How are you ? How is everybody going ?
I am all right. France is a realy cold country =).
I haven't restarted ridding lessons because here in France people like competition and going round and round in a cicle with a horse, which is not realy what I like.
I am sending you with google map the place where I live, mabe you know anybody that love horses as much as you and I do.
I miss you a lot
She lives near Angers.
I'm wondering if anyone here knows of anywhere/anyone she could go to in this area, where she could continue to be with horses. Riding or non-riding would not matter to her. Big small or in between. She is too sensitive to even visit "riding schools" where she feels horses are unhappy. She is not interested at all in jumping or competition. She would be okay with a classical school that focused on slow, correct, gentle, sensitive training. Or AND style.. or clicker training. Or even trail riding if the horses were bitless etc.
She's very talented and she has so much to offer the horses..
I hope there's something out there for her.
Thanks!
Sue
_________________
I have not sought the horse of bits, bridles, saddles and shackles,
But the horse of the wind, the horse of freedom, the horse of the dream. [Robert Vavra]