We have a new pasture, which is a swamp. There are some dry areas that we can use, but most of it is either totally wet or covered with poisonous plants. But it looks lovely and after a period of despair, I am actually quite happy with it. And I got several other small pastures from other people, so we are not stuck with the swamp (literally
).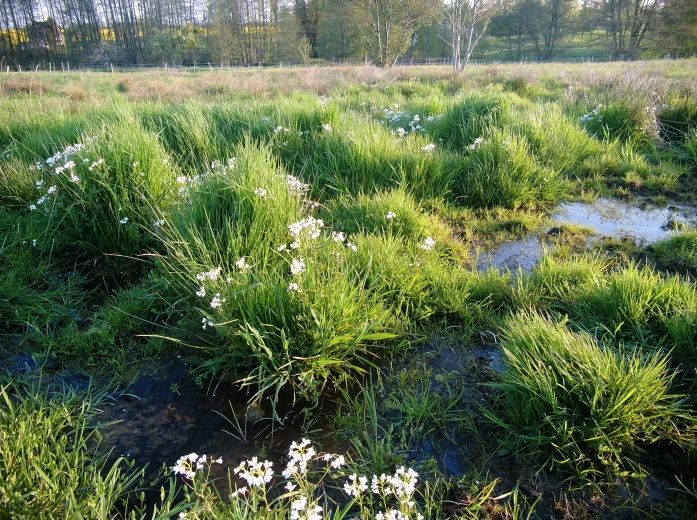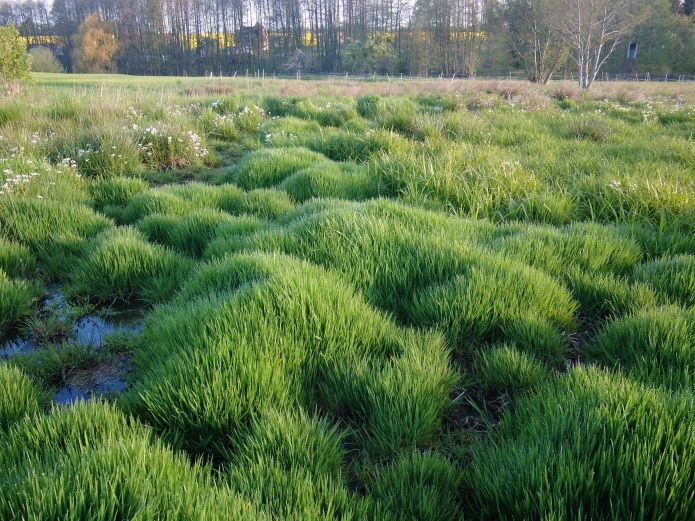 The thing that looks like grass is the poisonous plant (equisetum palustre)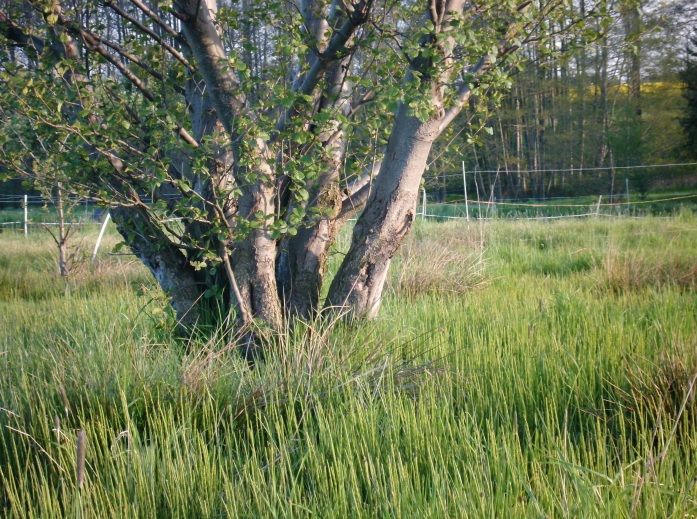 At the moment we are in a drier area, because a neighbour allowed me to let the horses graze in her garden. Unfortunately it only lasts for a week, but we are happy anyhow.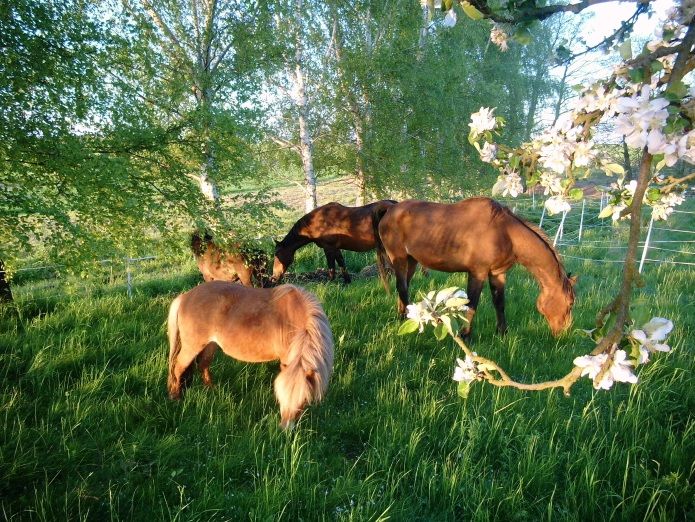 Baca is a bit extreme in everything he does. Here he is itching at a tree, but he does this as if he wanted to bring the tree down.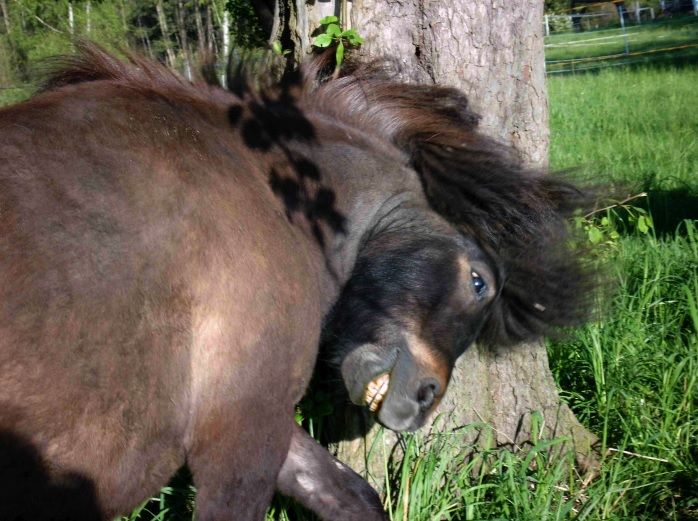 ...and this is the result.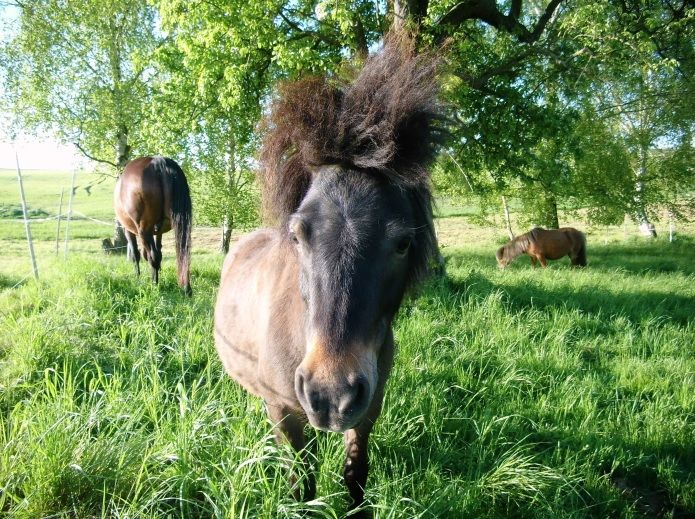 And another instance of Baca being Baca. Here he just attacked Pia, but then ducks away immediately to escape her revenge.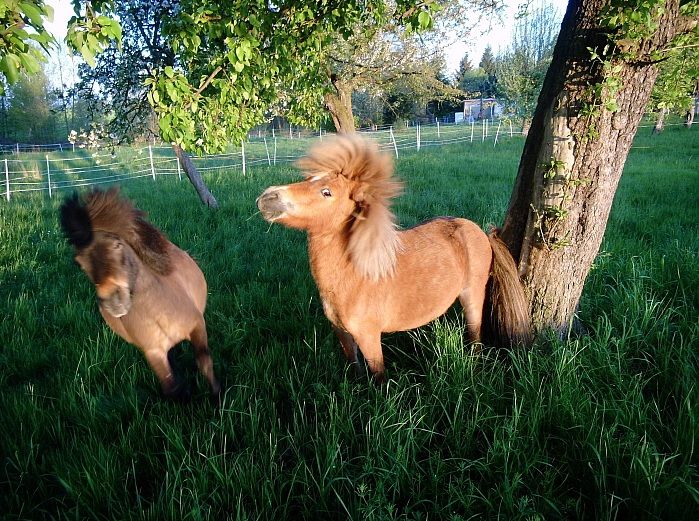 The princess is just beautiful.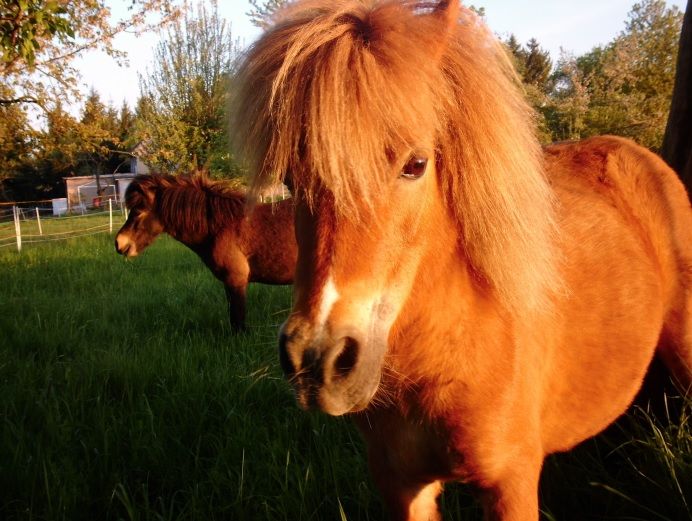 Titum always gets white hair here in winter, and when he sheds his winter coat the white hair stays on for a few days longer.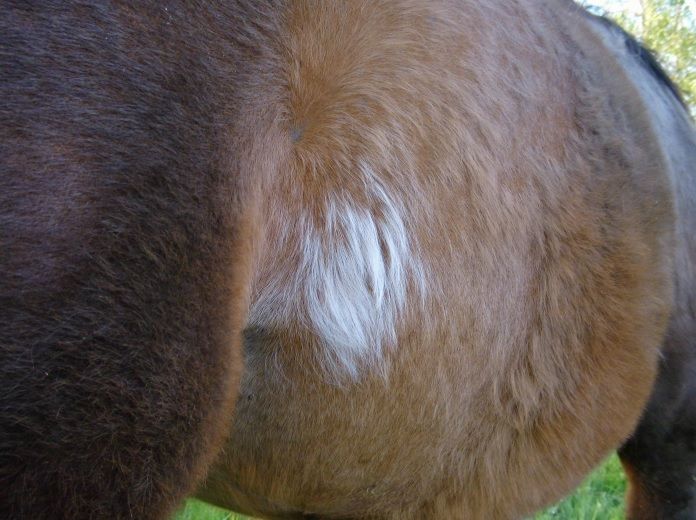 Here we go for a walk on a foggy and rainy morning
The people from our village probably felt pity for the poor people who need to wait for the bus, so they put a book shelf right into the bus station. I thought this was such a nice idea, and Baca seemed to like it, too.