I live in Farstad, Fræna kommune in Romsdalen. It is a small place with few people, many farms.
Im sorry I havent been around more, or I have been here, just reading alot:)
I miss summer! Here in my part of Norway its getting a little warmer now. Im walking with my horses in the montains as often as I can, and its really nice.
Kiljan on one of our trips.
Vita Min is getting bigger by the day!
This is a picture from last summer:
Vita Min: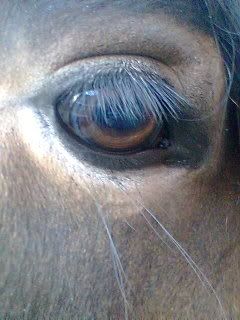 Kiljan playing with the ball: