What a wonderful forum!
It's so very good to have the opportunity to relate to other people who have a real respect and love for our equine friends.
My daughter and I care for six horses and one pony. Most have come from difficult situations and bear the scars, both physical and emotional/mental, in varying degrees. They speak so clearly, in their own ways, to let us know what upsets them and we must tune in, watch, listen and learn if we wish to be of any help to them.
The other members of our family are two dogs and six cats.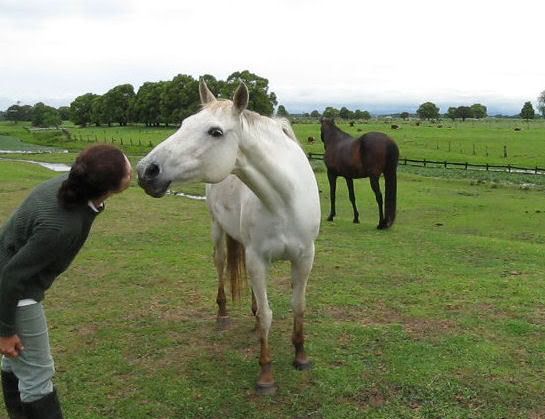 Holly (Australian Stock Horse x Thoroughbred) sharing a tender moment with me. Came to us in 2003, when she was nine, with her three month old colt, who we named Billy the Kid. This mare is my best friend.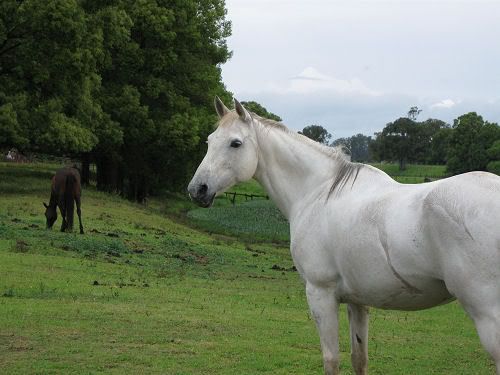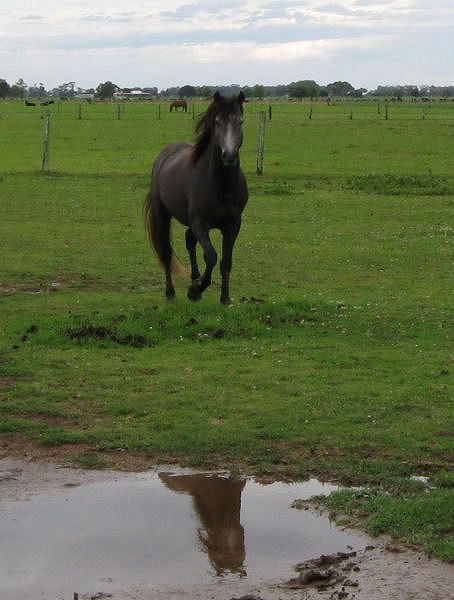 Billy (ASH/TB/Welsh Cob) stallion. A cheeky, lovely boy.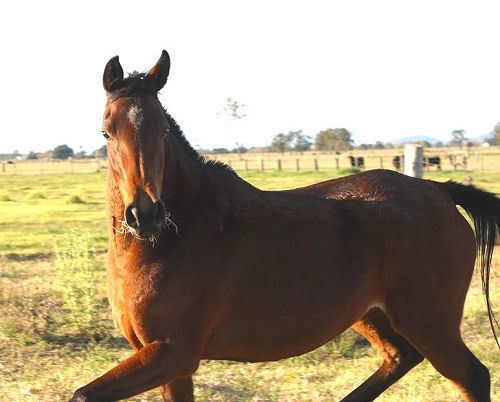 Bonnie (Anglo Arab), has been with us since 2002. First met her in 2000, but circumstances prevented us taking her home with us then. This young lady has taught me lots and helped change my attitudes.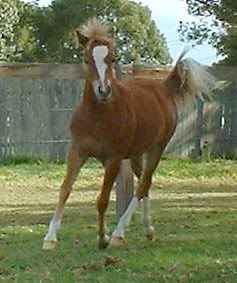 Willow (Australian Pony) A clever, cute and truly gorgeous little individual. This photo taken when she was six months old (2003). See below for more recent photos.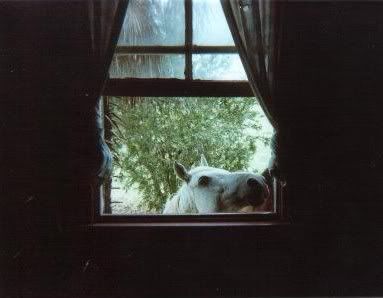 Destiny (Part Arab) My daughter fell in love with this boy while she was working at a farm- stay. He had to come home! An exciting horse to ride.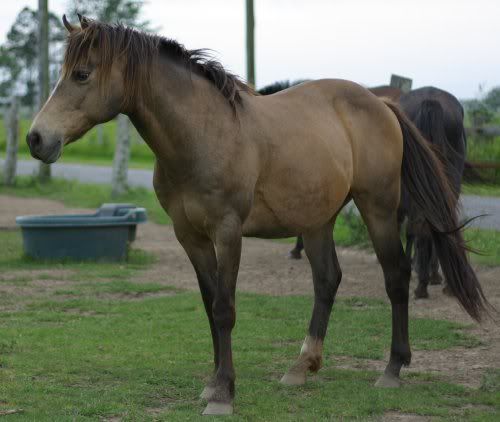 Spirit/Muffin (unsure... cob? arab?)...two names, two personalities, a beautiful soul. He was also at the farm-stay. Had to come home when the place closed down.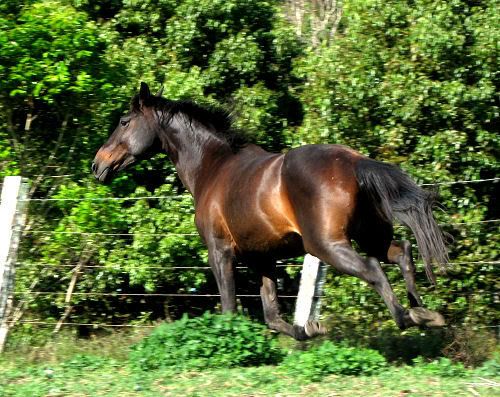 Gretchen (Stock horse) We found her in a dreadful state at a riding school. Bought her and she is now friends with Holly and has formed a bond with my daughter. (One person at a time is plenty)