---
When the children and I play with the horses, lots of our games aren't the games usually played with animals (e.g. manipulating objects, navigating through obstacles) but resemble the games that children play with each other. That is, we often simulate real world tasks and interactions (e.g. school lessons, getting married, searching for gold, serving dinner to a king). When analyzing these games, there are a few key elements:

There is a purposeful task to be accomplished. The purpose is not so much in achieving a "useful" goal (e.g. strengthening particular muscles, getting something done) but in doing the things that are required by the particular setting. For example, when Nelly is "Super Nelly" who needs to collect treasures (i.e. clover) for Prince Pan, she is completely focused on that task and that task is the goal in itself. In that way, we do not run the risk of having half-motivated participants who do what they do just as a means to reach some end goal (e.g. getting Pan to be interested in our walks, and boy is that hard, with that ungrateful horse not playing along as he should
). In a way, this naturally shifts the focus onto the thing WE are doing, not on what the horse is supposed to do.

The task is clear but not rigid. A very nice feature of games that simulate real world interactions is that the situation defines particular activities (with the games building on real world knowledge and imagination of activities and interactions and thereby making it easier to determine what to do next), but there is no correct way of doing it on the level of the component activities. This allows for a good mix of knowing what to do but not having particular expectations, and in that way being flexible in reacting to the horse. For example, when getting married to Summy and he is starting to chew your jacket, this is not "wrong behaviour" (as it might be when you are set on an activity like stacking rings on a cone) but can simply be reinterpreted as a part of the ceremony. He simply wants to tell you that you have forgotten the rings and he is trying to fetch them from your jacket. In that way, any reaction of the horse can be integrated into the overall activity. No need for disappointment.


The tasks build on a joint definition of the activity. Thus, there is no insecurity that might arise when you know you should achieve a particular exercise goal but feel that you do not know the right method. The children can simply do what they would do if they were interacting with another human, and adjust that if the horse does not react, because with other humans it is ever so clear that there is no particular "procedure" but flexible interactions. If your human partner does not respond in the way you expected, you simply reformulate the question or find out what he actually had in mind. If your horse partner starts throwing down the furniture while you are trying to decorate his room with him, you can simply redefine your common ground, discussing whether your joint task was to renovate or decorate.

There are particular roles, which differ between the participants and situations. The children get immersed in their roles, so that they intuitively know what to do. For example, if you are Baca's grandpa and want to show him how to take a shower and that water isn't scary, your actions are completely different from a setting in which you are Titum's (i.e. Head of State's) assistant and want to offer a refreshment. Sometimes this means that I have to be a bit creative in selecting a setup and role definition that fits, but if I get it right, the interaction just flows.

Here are some pictures of our role play:

Pia celebrating her school entry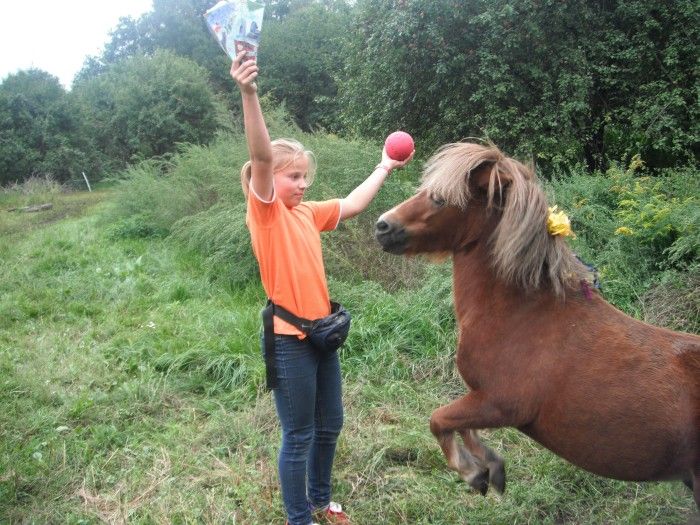 School lessons for Pia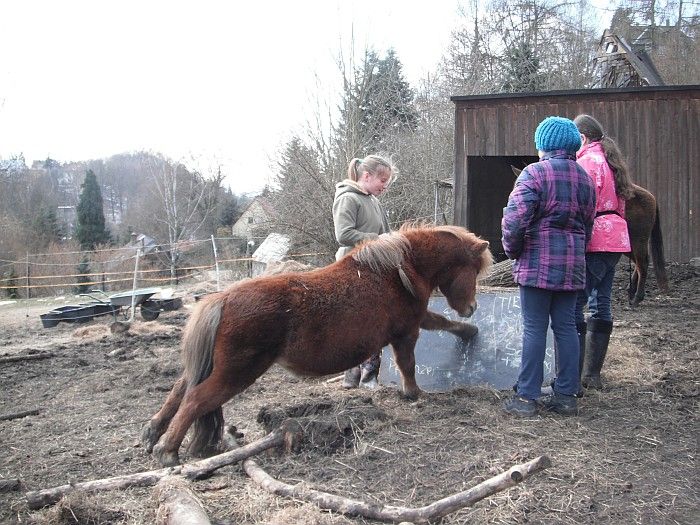 Summy aka Poseidon reigning in his ocean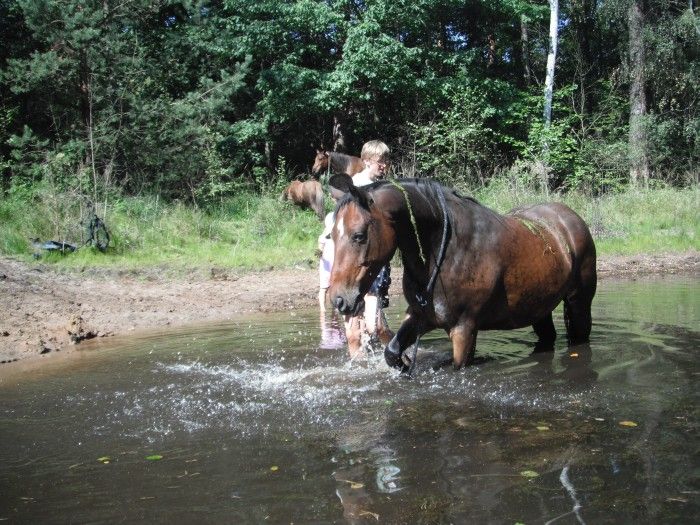 Summy taking a climbing lesson from Sports Master Azhar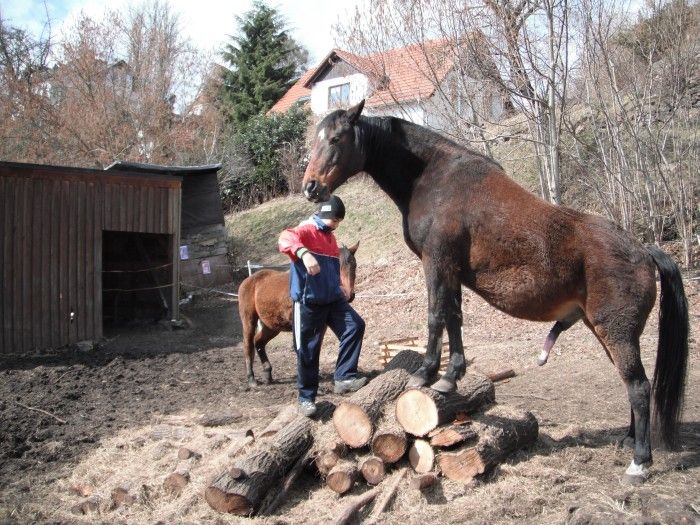 Equine conquisitadors storming the Bastille of pizza eating children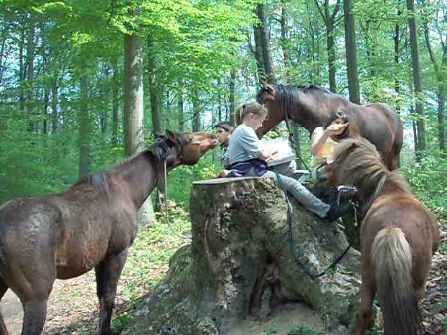 If you do any role play with your horses, please add your experiences to this topic!